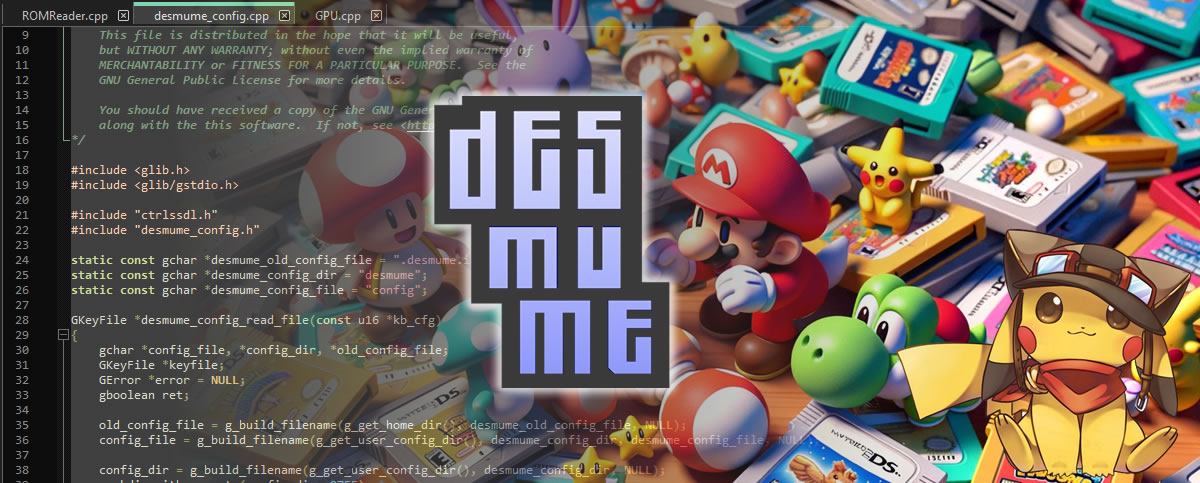 Privacy Policy
Effective Date: 2010.01.10
Introduction
Welcome to Desmume.com. We value your privacy and are committed to protecting your personal information. This Privacy Policy is designed to help you understand how we collect, use, disclose, and safeguard your personal data. By accessing or using our website, you consent to the practices described in this Privacy Policy.
Information We Collect
2.1 Personal Information
We may collect personal information that you voluntarily provide to us when you interact with our website. This may include:
Name
Email address
Contact information
Any other information you choose to provide
2.2 Non-Personal Information
We may also automatically collect non-personal information when you visit our website, such as:
IP address
Browser type
Operating system
Referring website
Pages viewed
Usage patterns
How We Use Your Information
We may use your information for the following purposes:
To personalize your experience on our website
To improve our website and user experience
To respond to your inquiries and provide customer support
To send periodic emails or newsletters (if you subscribe)
To monitor and analyze website usage through Google Analytics
Cookies and Tracking Technologies
We use cookies and similar tracking technologies to enhance your browsing experience and collect data about your interactions with our website. You can manage your cookie preferences through your browser settings.
Third-Party Services
We may use third-party services, such as Google AdSense and Google Analytics, to analyze website traffic and display advertisements. These services may collect and use data in accordance with their respective privacy policies. You can learn more about Google's privacy practices here: [Link to Google Privacy Policy].
Data Security
We take reasonable measures to protect your personal information from unauthorized access, disclosure, alteration, or destruction. However, no data transmission over the internet can be guaranteed to be 100% secure. You acknowledge that any information you provide to us is at your own risk.
Your Rights
You have certain rights regarding your personal information under applicable data protection laws, including the General Data Protection Regulation (GDPR). These rights may include:
Access to your personal data
Rectification of inaccurate information
Erasure of your data ("Right to be Forgotten")
Restriction of processing
Data portability
Object to processing
Withdraw consent (where applicable)
To exercise your rights or request information about the personal data we hold about you, please contact us using the information provided in Section 9.
Changes to this Privacy Policy
We reserve the right to update or revise this Privacy Policy at any time. Any changes will be effective immediately upon posting the updated Privacy Policy on our website. Please check this page regularly to stay informed of any updates.
Contact Us
If you have any questions, concerns, or requests related to this Privacy Policy or the handling of your personal information, please contact us at:
contacts [] desmume.com
Consent
By using our website, you consent to the terms of this Privacy Policy.
Note: This is a template privacy policy, and it's important to customize it to fit the specific practices of your website and comply with the GDPR and other relevant data protection regulations. Consider consulting with legal counsel to ensure compliance with all applicable laws and regulations.
Cookies
Some of our web pages utilize "cookies". A "cookie" is a small text file that may be used, for example, to collect information about web site activity. Most browsers allow you to control cookies, including whether or not to accept them and how to remove them. To clear old cookies or disable them altogether you can read 11 Ways to Disable Cookies at wikiHow. wikihow.com/Disable-Cookies
Google Analytics
We use Google Analytics for statistics and we have partnered with Google to display Google Ads. For that to work effectively they will use cookies to store data and access data about your use of this website. You can learn more about how Google use this data and how to opt out if you choose here: google.com/intl/en/policies/privacy/partners/