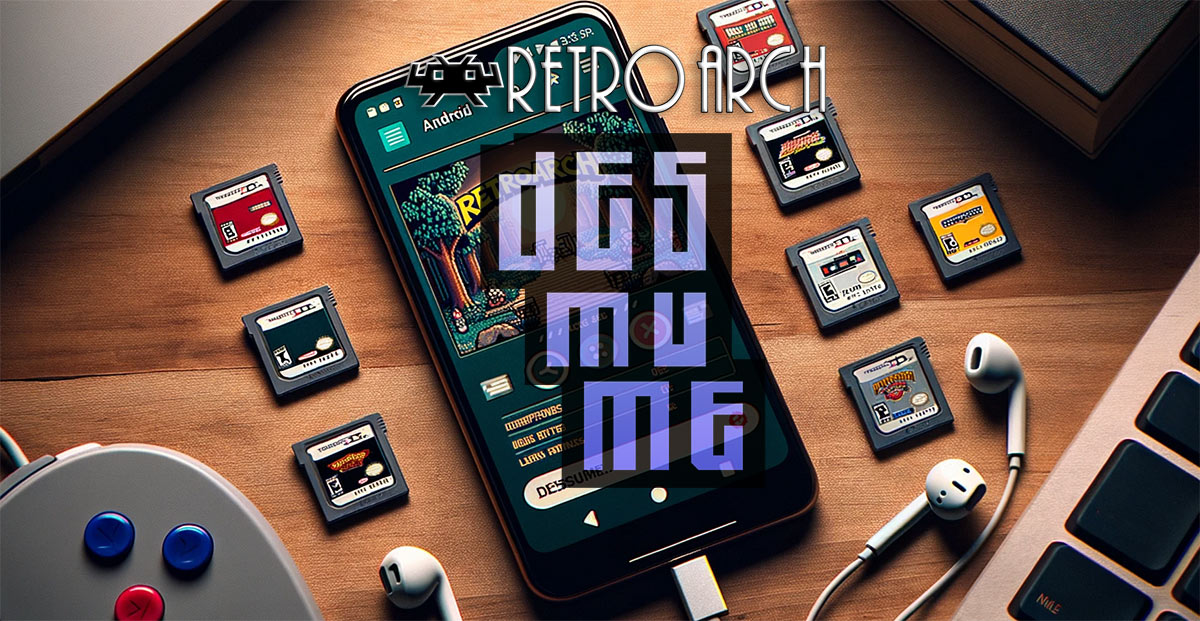 RetroArch Android DS Emulator Core - DeSmuME
You're at the proper place if you want to set up the RetroArch DS core DeSmuME. Thanks to these instructions, you'll be able to set up and play your favourite DS games in a few minutes. DeSmuME provides the best DS Emulator core needed by RetroArch for Nintendo DS emulation. * Alongside RetroArch front-end support emulation on many other platforms.
One of the best DS emulators is DeSmuME, which is included as a core in RetroArch, making it simple to emulate DS games.
We will guide you through setting up of the best RetroArch DS Emulator core - DeSmuME. Let's dive in!
DS Emulator Setup Steps You Have To Follow:
Setting Up RetroArch DS Core DeSmuM
1. Download RetroArch https://www.retroarch.com/?page=platforms
2. Unzip DS ROMs with the games
3. Set up Controller Options
4. Downloading the DeSmuME Core in RetroArch
5. Loading Your DS ROM in RetroArch
6. Additional Settings and Features for DeSmuME Core
Setting Up RetroArch DS Core DeSmuME
Download RetroArch
Firstly, you must download and install the RetroArch emulator from its official website. If you already have RetroArch, ensure it's updated to the latest version. If RetroArch is already installed, remember to update your core info files and databases through the 'Online Updater'.
Prepare your Favorite DS games in .NDS ROM format
Before proceeding, make sure you have a .NDS ROM file that you will use for testing. (.bin format for roms is also supported, but it far less popular and harder to find). Remember that downloading ROM files for games you don't own is illegal. Google to find freeware / homebrew DS game for free online.
Emulator Controller Options
It's recommended to use a USB or Bluetooth controller for best emulator gaming experience. However, if you prefer, you can also use a keyboard or onscreen buttons.
Downloading the DeSmuME Core in RetroArch
Open RetroArch and select 'Load Core'.
Choose 'Download a Core'.
Scroll down until you see 'Nintendo - DS (DeSmuME)' and click to download.
How to Load and Emulate Nintendo DS ROM in RetroArch?
1. With the DeSmuME core installed, you can navigate to 'Load Content'.
2. Browth to where your DS ROM is saved and select it.
3. Your DS game will launch, and you are ready to play.
Additional Settings and Features for DeSmuME Core
DeSmuME supports the following file extensions: .nds and .bin. Once everything is set up, you're all set to enjoy Nintendo DS games.
FAQ / Troubleshooting:
Q: Unable to load DS game |

Solution: Ensure the game ROMs are in the correct format - .nds or.bin file and note the location where these game files are stored.

Q: Poor performance or lag |

Solution:

Adjust

DeSmuME

core settings. Add frame skipping or reduce resolution for better performance.

Q: Controls not responding |

Solution: Check control configurations within RetroArch menu.
Resources:
https://docs.libretro.com/library/desmume/