View Screenhosts of working DeSmuME emulated Nintendo DS / NDS Lite games
Naruto RPG Bubble Bubble Revolution Drill Spirits FIFA 06 Project Rub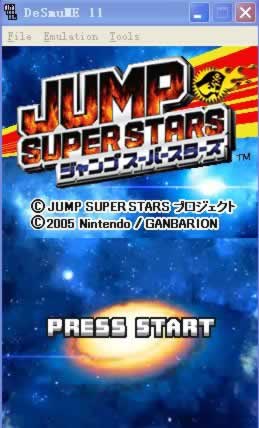 Video of DeSmuME in action. Click on (>) to play.
Screenshots of working games so you know which nds roms to test - ds roms
---
The name DeSmuME derives from the popular use of ME in Nintendo DS products by homebrew developers. So DeSmuME would equal DSemuMe. Other popular uses of ME include:
FlashMe - a hacked firmware for DS that allows you to start code in DS mode from a flash card in the GBA slot.
WifiMe - are a set of a custom drivers and software by FireFly for RALink based wireless network cards enabling to boot homebrew code on DS via Nintendo Wireless Multiboot method.
LoadMe - a generic patcher for commercial DS roms that works with any GBA Flash Card,
PassMe - "mod-chip" using which takes authentication from an original DS card an allows execution of unauthenticated DS rom code from the GBA cartridge slot / GBA flash card.